Dallas was extremely patient with me – he was persistent and provided good information and guidance. My two listings were accurately depicted and reflected without typos or issues of quality. Dallas listened to and noted my suggestions for communicating more clearly to new agents as to what is available to them and how best to utilize the services of MLMS Assistant.

I have not yet seen the end product – (due to my own delays only), but look forward to seeing, touching and sharing them.

I am happy to recommend the efficient and broad spectrum of tools available. This option allows for one-stop shopping for the various marketing pieces an agent might choose to utilize in their business. Once the template is selected and the various personalized elements uploaded – the products are available to the agent as either a pdf which can be printed locally, or 'ordered' and printed and mailed by MLMS directly.

I'm still learning about the manner in which these materials can be obtained – and will share with my leadership team as I do.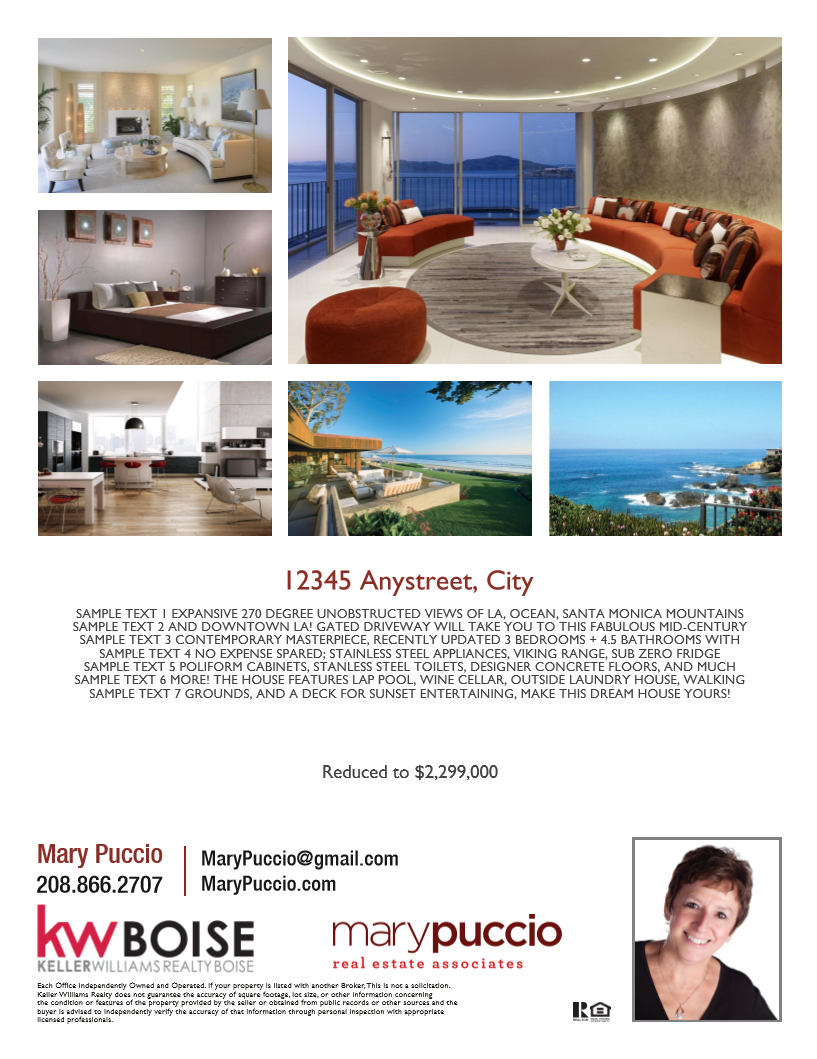 — Mary Puccio, Agent, Boise